We are a reliable and responsible manufacturer of injection moulds and blanking dies.
We specialize in CNC milling.
Precision and high quality of service comes from continuous improvement and employee training, accompanied by the development of our machinery park.
A constantly growing portfolio of satisfied customers seals four years of our presence on the market. We are a key supplier for a number of medium-sized and large companies, with whom we maintain long-term business cooperation as well as excellent relations.
Satis Tech for the motoring industry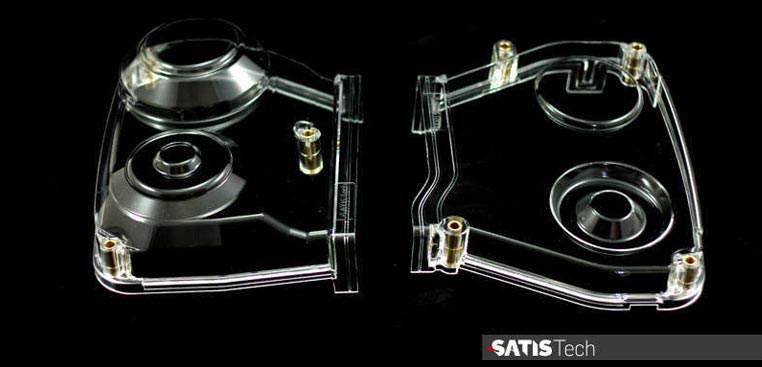 Meet our stylish and modern Clear Subaru Timing Belt Covers for Subaru cars. We have created unique, transparent, polycarbonate Clear Subaru Timing Belt Cover for the owners of Impreza and Legacy models. Thanks to their design, the engine parts which have been previously concealed, now add to the beauty and elegance of the car, giving the owner a lot of visual pleasure.
Closing the deck of an engine block, commonly referred to as block bracing or "the block mod", is a modification popular amongst motoring enthusiasts. Open deck engine designs have become increasingly more and more popular in recent years due to their ease of manufacture and superior cooling efficiency. They aren't however as strong in high performance applications as closed or even semi-closed deck designs, owing to virtually unguarded and unsupported cylinder liners.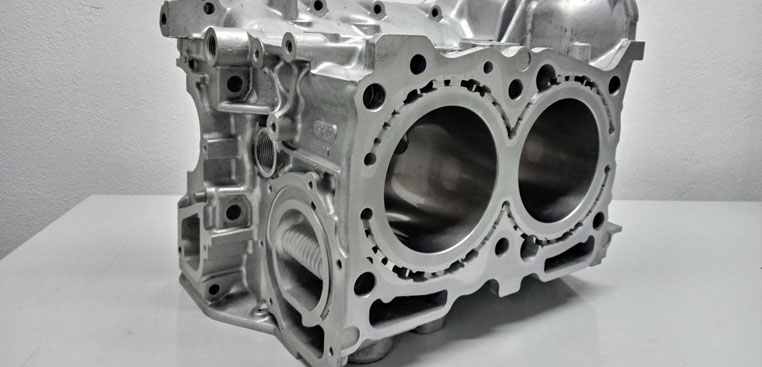 We perform the closing of the deck of Subaru engine blocks. We are the only company in Poland which offers the closing of the stock Subaru engine block (open or semi closed deck). Our offer is aimed at motoring enthusiasts, who demand better performance from their car's engine and want to tune it.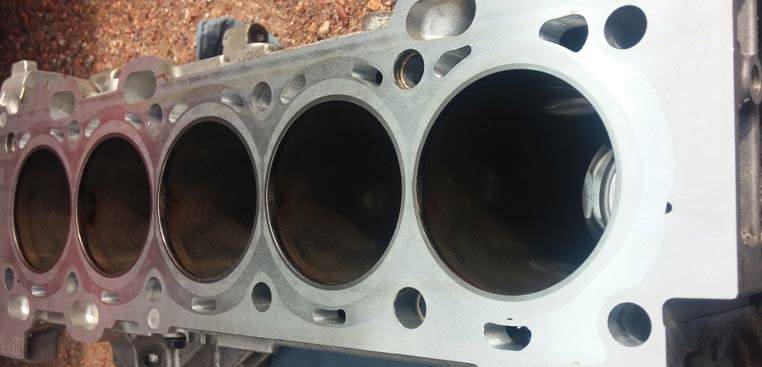 Closing the deck of the engine block increases its durability and protects it from cracking. We offer the closing of the stock Volvo engine block. The service is dedicated for engines, which are available in numerous models of popular and renowned car manufacturers.
CNC milling. We specialize in precise machining of moulded elements, using numerical milling machines.
Injection moulds. We also manufacture precise injection moulds and dies.                 
Satis Tech utilises new machining technologies, using CNC milling machines. We are renowned for exquisite precision in the fields of: CNC machining, thread cutting, drilling and mould regeneration. We manufacture elements with the use of numerical machines and our own documentation, as well as the documentation provided by the customer.
Modern machinery park
We use a modern machinery park, which allows us to complete even the most complicated and unusual requests. Its potential allows for a precise manufacturing of injection moulds for plastics and other materials. CNC milling, blanking dies, threads, matrices and mould elements are our domain.
Experience and qualifications
Satis Tech team is composed of specialists with years of experience. Our experts are educated in the technical field and their skills are proven by numerous completed projects and undertakings. We combine the qualifications of our staff with innovative technology.
Timely delivery
In Satis Tech, timely delivery is an ultimate rule. Not only do we make our customers happy, we make them happy when they expect it. We have our means of transport, which allow us to deliver elements to a customer at any given time. In anticipation of our customers' needs, we are available 24 hours a day.
Contact us

If our products or services are in the scope of your enterprise, we will be more than happy to support your business with our expertise.