Closing the deck of SUBARU engine blocks – SUBARU engine tuning
We perform the closing of the deck of Subaru engine blocks.
We are the only company in Poland which offers the closing of the stock Subaru engine block (open or semi closed deck). Our offer is aimed at motoring enthusiasts, who demand better performance from their car's engine and want to tune it.
Closing the deck of the engine block increases its durability and protects it from cracking. Damage to the engine block often occurs in high boost situations and is a result of increasing the engine's power using various methods.
We perform the service on the following engine block models:
Subaru EJ20 (capacity: 2,0 and 2,5 litre)
Subaru EJ25 (capacity: 2,0 and 2,5 litre)

NEW: Subaru EJ22 (capacity: 2,2 litre)
Used mainly in:
Subaru Impreza GT

Subaru Impreza 

WRX

Subaru Impreza 

STI etc.

Forester XT

Legacy Turbo
Engine block closed EJ20 – EJ25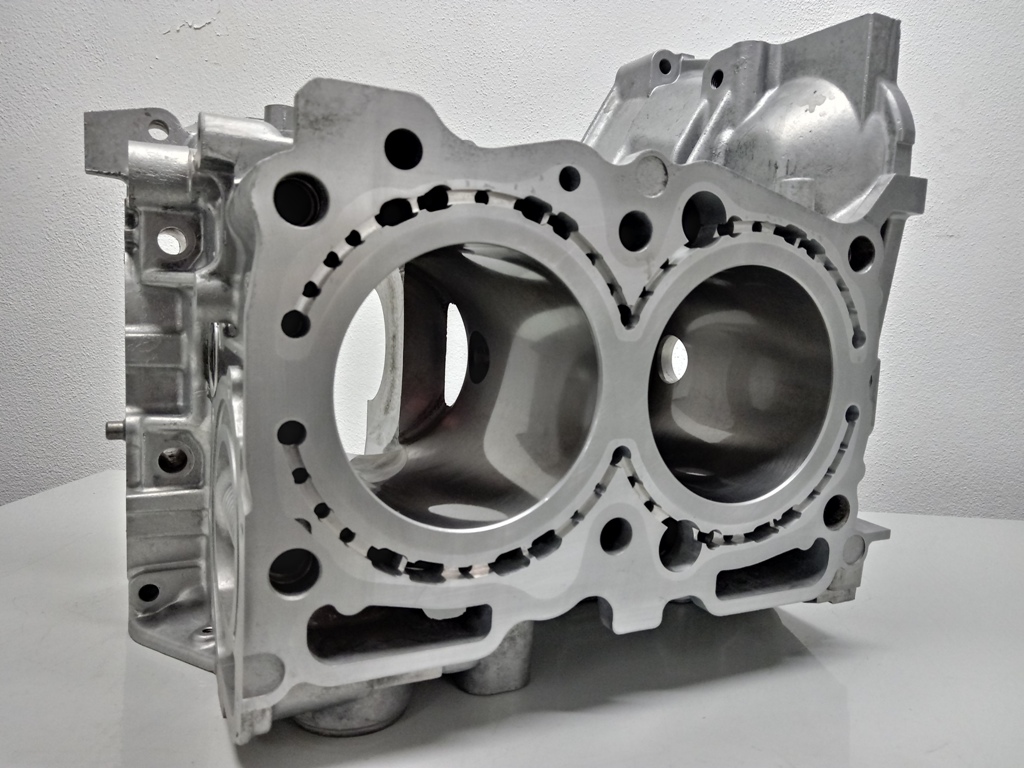 Damaged SUBARU engine block
Contact us

If our products or services are in the scope of your enterprise, we will be more than happy to support your business with our expertise.